Kevin Deters is a Disney story artist and director. He was born in Quincy, Illinois and attended St. Peter's, graduated from Quincy Notre Dame in1988, where he played soccer and the University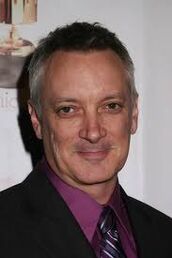 of Illinois in 1992 with a Bachelor of Science of Architectural Studies.He lives in the Los Angeles area with wife Sara and their three sons, Will, Sam and Ben.
Kevin has worked Walt Disney Animation Studios since 1996. His film credits include Mulan, Tarzan, Lilo & Stitch, Brother Bear and Chicken Little. He was the writer and director of Goofy short film How to Hook Up Your Home Theater, Holiday Specials Prep & Landing, and Prep & Landing: Operation: Secret Santa. Kevin received an EMMY award for Outstanding Animated Television Production for Prep & Landing and also was honored with a ASIFA Annie Award for the same film.
Filmography:
· Mulan (1998) (assistant animator: "Chi Fu")
· Tarzan (1999) (additional clean-up artist)
· Brother Bear (2003)(story)
· Chicken Little (2005) (story artist)
· How to Hook Up Your Home Theater (2007) (co-writer and director)
· Bolt (2008) (special thanks)
· Prep & Landing  (2009) (co-writer and director, voice of "Brian")
· Prep & Landing Stocking Stuffer: Operation: Secret Santa ' '(2010) (co-director and co-writer)
· The Ballad of Nessie (2011) (writer)
· Prep & Landing: Naughty vs. Nice (2011) (co-director and co-writer)